When planning your trip to Iceland, there are certain things to know. In addition to which activities and things to do that you want to include on your itinerary, there's a bigger question to answer. When is the best month to go to Iceland? The answer depends on many factors, including your travel needs and preferences as well as what you hope to do while there. The weather will have a significant impact on your trip, so knowing what to expect each month is crucial. Let's take a look at Iceland's weather in May. 
Is it Spring in Iceland?
April and May are interesting months with regards to Icelandic weather. They mark the transition from winter to summer. I don't know that I would call it the Icelandic spring because it still snows in April. But the country's frozen landscapes do begin to thaw during this spring-like period. And when I say spring, remember that everything is relative. Average temperatures are still quite low when compared to May and springtime weather in other places.
Iceland May Weather
The weather in Iceland in May can be cold and wet. It's important to keep this in mind when planning your trip. Weather conditions affect everything, from where you drive to what you pack and wear to how you spend your day.
Average Temperatures
If you're wondering if May is a good time to visit Iceland, I'll tell you this: it's still pretty chilly. If you want warmer weather, I would advise coming in July or August. Those are our summer months, and average temperatures usually reach up to 60 ºF (15 ºC). May in Iceland, however, is a different story entirely.
The average temperature in Reykjavik ranges from a high of 48 ºF (9 ºC) to a low of 37 ºF (3º C).  There are definitely ups and downs. Today, for example, we had a high of 15 ºC, which as you've seen usually happens in the summer. It reminds me a little of last year's heat wave. But that's not the norm for May weather. If you're looking at the weather forecast for Iceland in May, it's better to plan for historical and seasonal averages and pack accordingly.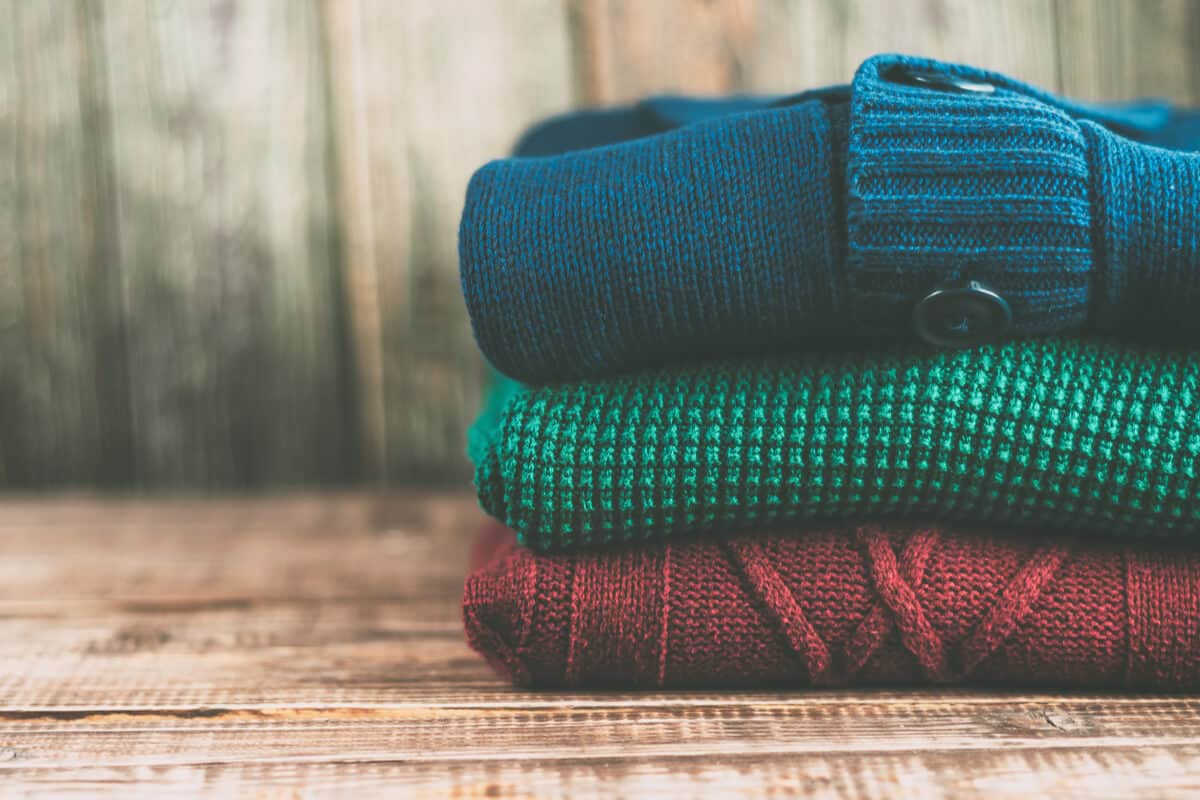 When you're looking up information about temperatures, you'll frequently see Iceland weather written in Celsius. That's because, like most countries, we don't use Fahrenheit to measure temperatures. If you're not really sure how to convert Celsius to Fahrenheit, here's a little tip.
Take the temperature in Celsius, double it, and add 30. So for example, 15 ºC doubled is 30. Add 30 and you get 60 ºF. And it works in reverse when converting Fahrenheit to Celsius. Just subtract 30 and then divide that number in half.
Average High in Reykjavik: 48 ºF (9 ºC)

Average Low in Reykjavik: 37 ºF (3º C)
Rainfall and Precipitation
May is a pretty wet month in Iceland. This seems to be the case anywhere you go, and it's especially true on our small, stormy island. Whether you come in late May or earlier in the month, be sure to pack a high-quality rain jacket. It rains an average of 21 days during the month of May and we usually have around 1.7 in (4.4 cm) of rainfall.
Average May Rainfall in Iceland: 1.7 in (4.4 cm) with 21 days of precipitation.
What to Pack for Iceland's May Weather
Speaking of rain jackets, I'd like to touch very quickly on what to pack and wear in Iceland in May. Layering is always key when dressing for cold, wet climates. You always want to have a base layer with thermal underwear made from materials like Merino wool. I highly recommend this fiber because it wicks moisture away from the skin and keeps you dry. On top of that, you'll need another layer like wool or fleece that traps heat close to the skin, much like the base layer.
Your third layer needs to be an insulating layer. You want to keep in as much body heat as you can. This insulates all of the heat the first two layers have kept close to the skin. Lastly, you need an outer, waterproof shell layer. This is where windbreakers and rain jackets come in. If you pack these four types of items in your suitcase, you'll stay warm, dry, and happy during your trip.
Iceland's Weather in May: Temperatures and More
The weather of Iceland in May is likely going to be relatively colder than what you're used to. There are still plenty of activities you can do, like visiting the Blue Lagoon in May. That warm, geothermally-heated water will be the perfect thing to keep you happy. May weather in Reykjavik also means you can take advantage of the city's coffee shops and café culture. Stay warm and cozy with a nice cup of java. Just because it a little cold outside doesn't mean you have to suffer!