For anyone planning a trip to Iceland, one of the first and most important questions to answer is what the best month to come. People's responses will vary widely depending on factors such as budget, time constraints, activities they want to participate in, and much more. Travelers looking to save money will often read on travel forums and blog posts that the low season it's the best time of year to visit. So, what is low season in Iceland? What are the ideal months for visiting and what are the benefits? Let's dive a little deeper into these questions and discover the best outdoor activities for anyone taking an Iceland trip during this time.
What is Low Season in Iceland?
Low season is the time of year when Iceland has fewer visitors than high season or peak season. High season in Iceland is the summer, so the months of June, July, and August. Outside of this period is what's considered low season, which is a combination of shoulder season and off season. The off season is when there is the least amount of tourism activity in Iceland, and things are a bit dead. November through March is when things are pretty mellow throughout the island. The transitional months between high season and low season (known as shoulder season) are in the fall and the spring. September, October, April, and May see things winding down and picking up respectively. You still have a large number of visitors coming to our shores during shoulder season, but not quite the crowds that came during the summer.
Benefits of Visiting During Low Season
There are a lot of advantages of visiting Iceland from November to May. The first is that you'll save money on everything from car rental to accommodation. Because there are fewer tourist dollars vying for a spot to spend the night, you'll have a much easier time finding a hotel room, guest house, or Airbnb booking. The prices will also be more competitive as supply outpaces demand. You'll also encounter lower costs on plane tickets and renting your vehicle. Many companies offer discounts of 30-50% the total cost of your rental just for coming outside of peak season. That's a substantial amount of savings! Additionally, Iceland's F-roads (mountain roads) are closed during this time of year, so you don't need to spend extra money on renting a 4×4 vehicle.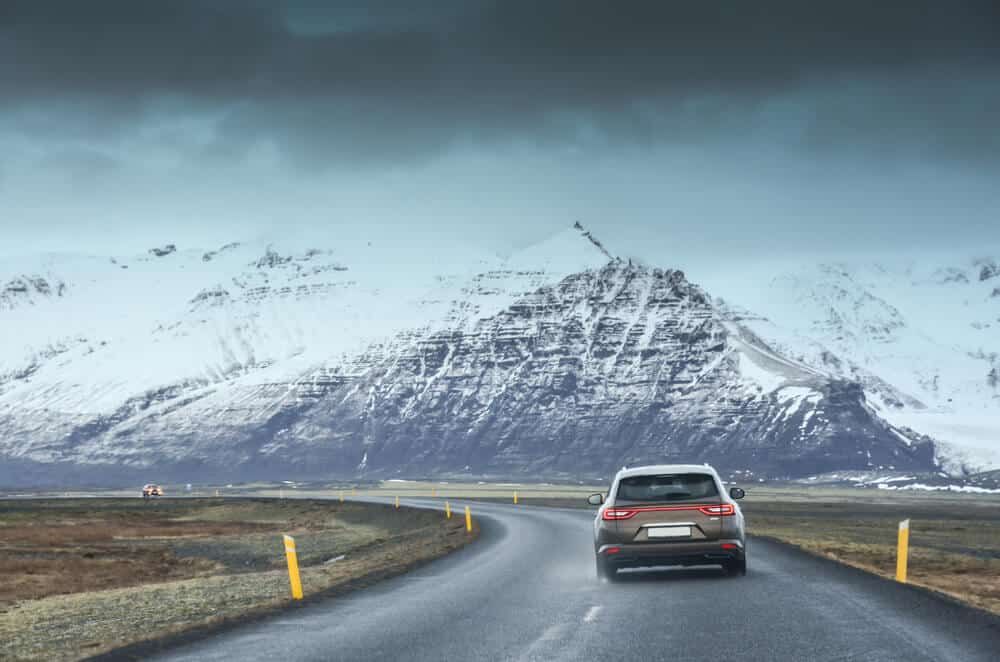 Another cool thing about traveling in Iceland in the winter and during low season is the activities available to you. Even though most people come to Iceland on vacation in the summer, they really are missing out on a lot. Ask any Icelander and they will tell you the same thing. First, Iceland is known as a place for outdoor enthusiasts, and there are certain things you can only do with colder weather. If you want to hike on a glacier, explore glacier caves, or trek through an ice cave, you need to come during low season when temperatures are low enough.
There's also the Northern Lights, which are only visible from Late September to mid-March. If you come in the summer you won't be able to see them. Sure, it's a little colder at this time of year. But with the right clothing, you'll keep nice and warm.
What is Low Season in Iceland?
Low season in Iceland is an enchanting time to visit. You'll find the island magically transformed into a winter wonderland from November to March. Snow-covered landscapes and frozen waterfalls await you at every turn. The spectacular Northern lights will illuminate your nights while glacier hikes and ice caves will fill up your days. And to top it all off, you're saving money on car rental and hotels. What better time to visit Iceland when you have all of that?