Here in Iceland, we are notoriously friendly! Welcome! While our culture is open and affable, we also have a plethora of rich and fascinating traditions. Before any trip, you should become accustomed to some...
Iceland is known around the world for having incredible views and landscapes. One way the Nordic island stands out from the rest of the world is how many glaciers the country has. We may...
With July nearly halfway done (and also, summer!) it means that August is right around the corner. While there are many things to see and do in Iceland during the summer, one of the...
I think we all daydream about waking up in a different city or country every few weeks and traveling the world. There is no better adventure to be had than traveling around the world...
One of Iceland's nicknames is the land of Fire and Ice. It has earned this moniker due to the dramatic contrast of its landscapes. You will find icy glaciers sitting atop fiery volcanoes, black...
Black sand beaches, towering volcanic mountains that ominously loom over foggy fields of emerald moss, and crystal blue glacial caves that seem like portals to other worlds. On paper, this sounds like the perfect...
Reykjavik's nightlife is legendary. Like most capital cities in Europe, residents here know how to party. It's imperative to have a list of Reykjavik's best bars at your disposal in order to take part...
Iceland is the land of fire, ice…and some of the best waterfalls in the world. Many visitors come to this Nordic island searching for those stunning locations they have seen in photos and glossy...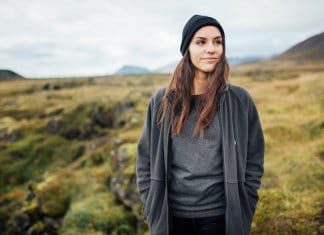 Growing up in a country whose nickname is "The Land of Fire & Ice" bred a certain mentality. Iceland is a country filled with contradictions. The small volcanic island is one of the youngest...
The sun hangs low in the sky, while the delicate chunks of ice that litter the black sand shores of Jökulsárlón Glacier Lagoon shimmer against the emerald green and crystal blue waves of the...